We have great news! We have two new litters of Ragdoll kittens!
AmorPurrfect Ragdolls welcomed 11 beautiful, adorable, and healthy ragdoll sepia and mink kittens! All the kittens are healthy and very fun!!
The proud parents are Cash, our beautiful seal mitted sepia ragdoll(carrying chocolate) male and Jett our sweet seal mitted mink ragdoll mom. The other proud parents are Romeo, our big, loving seal mink(carrying chocolate) colorpoint male and our striking Mystique, a sepia seal mitted wonderful ragdoll mom.
You can click the parents' names to view pictures of the parents: Cash -- our ragdoll sepia seal mitted dad and

Jenny

-- our beautiful ragdoll sepia blue mitted mom. Romeo -- our ragdoll mink seal colorpoint dad and

Mystique

-- our beautiful ragdoll sepia seal mitted mom. /span>
The kittens have not had their first photo shoot yet, they are still to young for the camera!
The above beautiful kittens are from a previous litter. They have all been adopted by wonderful families. We are so excited they will be surrounded by so much love!!"

You may also click on the link below to see our "coming attractions"....

Click on the below links for more information. We highly recommend that you place your name with your kitten request on our reserve list. Our kittens are typically reserved before they are even born. By placing your name on the list, you assure your spot on the waiting list for one of our future kittens.
Below are kittens that have been placed in their forever homes. We continue to get beautiful text messages and photos of how well the kittens are doing!! WE ARE SO GRATEFUL for their happy lives!!"
The following kittens have all been adopted!
These kittens were a joy to raise. We are so happy for all of the kittens, each and everyone of them were adopted by amazing families!!
The proud parents of the litter were  Romeo (our handsome Mink Seal male (carrying chocolate) and Jett  (our lovely Mink Seal female).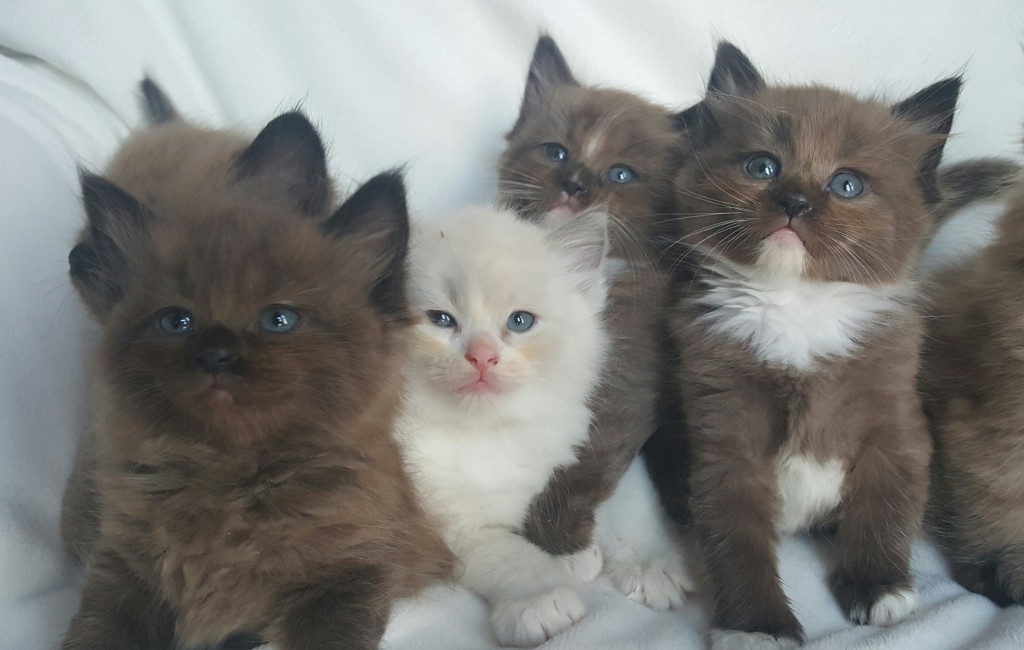 You may also click on the link below to see our "coming attractions"....

Click on the below links for more information: